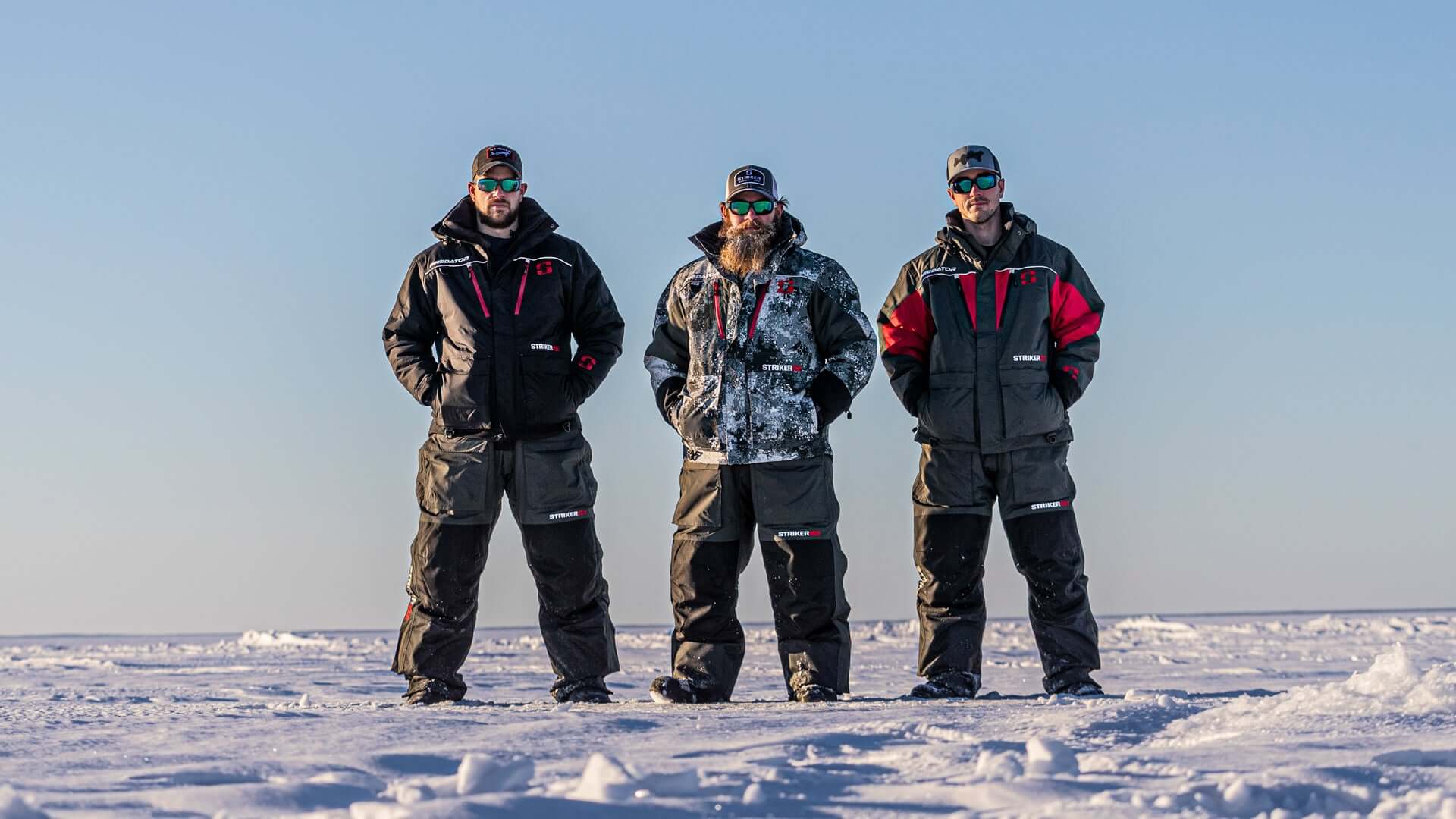 predator series
run and gun
Lightweight and warm, for the fisherman on the move.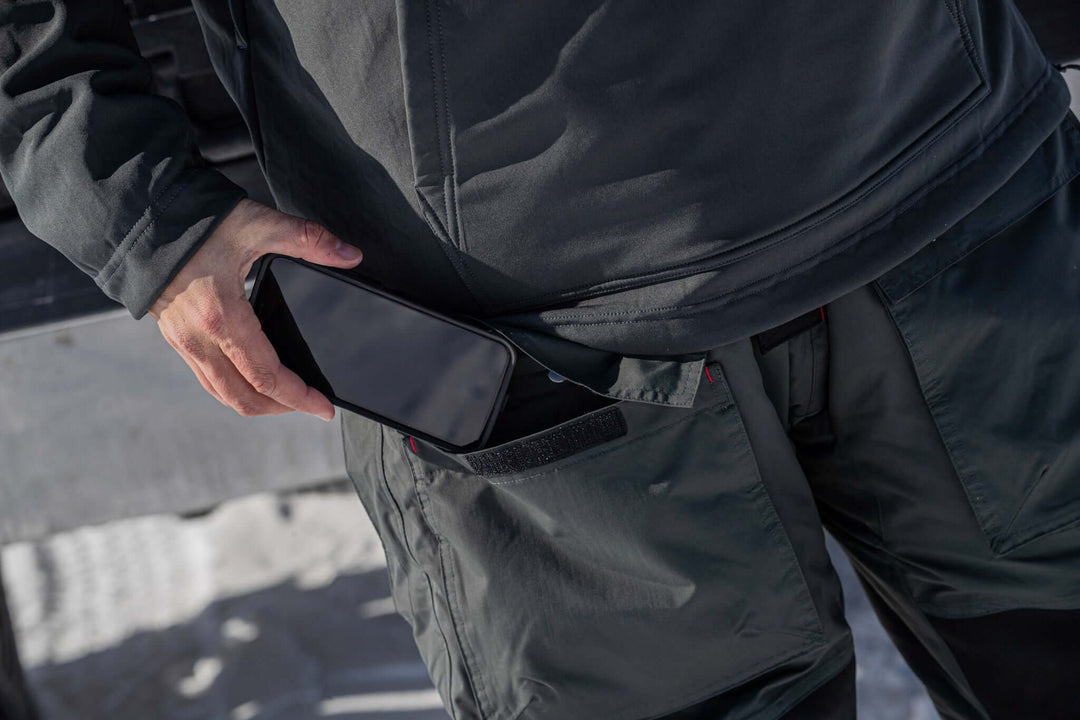 Cargo storage pockets
Two top loading storage pockets so you have the room to carry anything you need to be successful.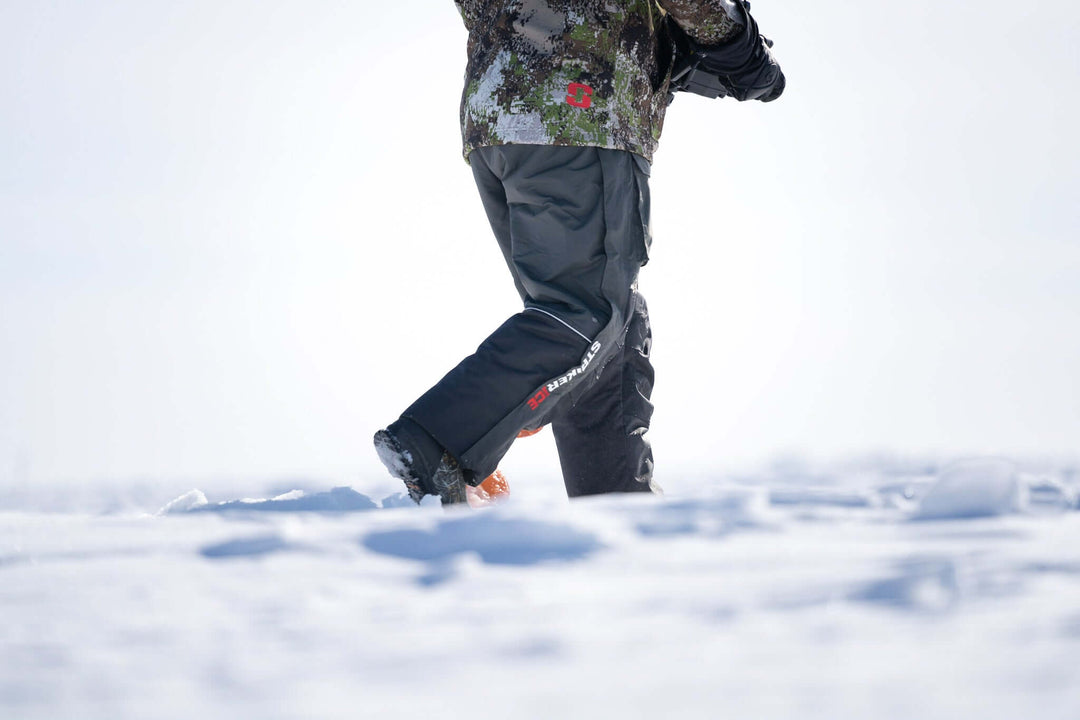 3-way zip to hip
Great for venting to regulate temperature, and easy for getting in and out of your bibs on the fly.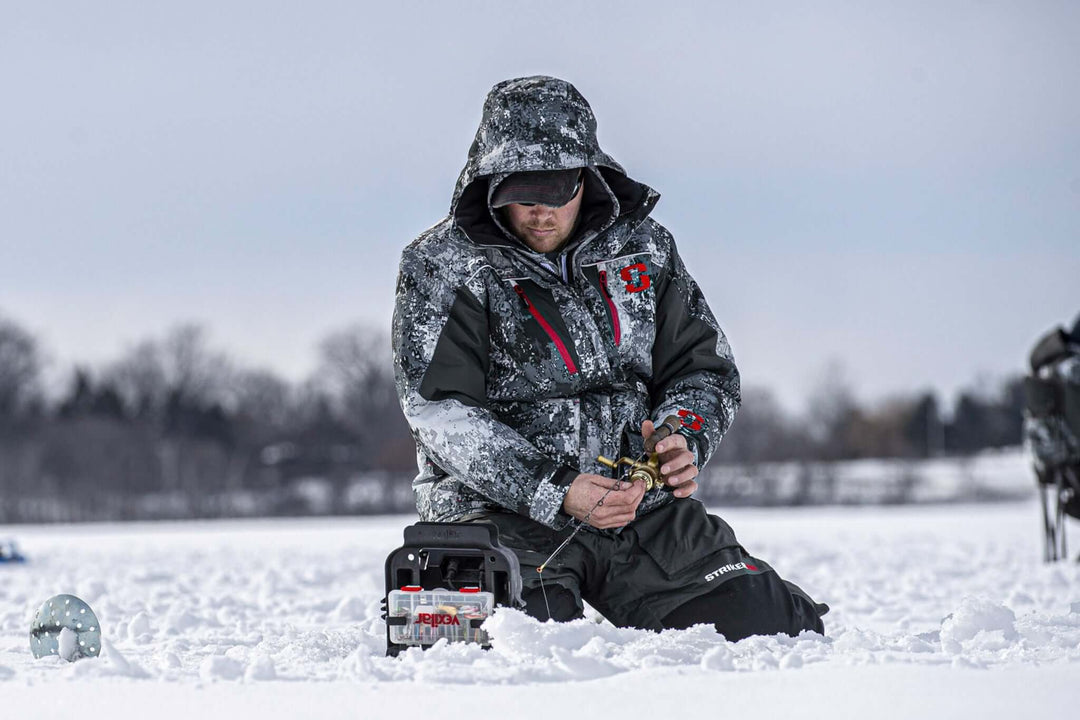 cross flow venting
Prevent sweat build-up while circulating air to better balance your core body temp.

hydrapore® waterproof
Hydrapore® is a high performance waterproof/breathable laminate that is built into the outer shell fabric of Striker suits, so you can stay protected from snow, sleet, and wet conditions faced out on the ice.
sureflote® flotation assist
From early to late ice season, Sureflote® flotation provides peace of mind for every angler that hits the ice. This technology will provide up to two hours of flotation for the average person.

thermadex® insulation
Thermadex® provides warmth, softness, and breathability without the bulk. For years it has been relied upon in Striker suits to keep ice anglers warm in the chilliest of conditions.
★★★★★

"Reliability! That's what the Predator suit means to me. Whether I'm setting tip ups or jigging up mid lake crappies I rely on my Predator suit to keep me warm, dry and safe!"

Brian K.
★★★★★

"I am very excited to add the Striker Predator Lite bibs to the line up this year. Guiding toward the southern edge of the ice belt, these bibs will be a perfect fit for when I will be in and out of the fish houses." 

Keith M.
★★★★★

"It's a lighter weight suit that allows me to work hard outside setting up shacks for clients without working up a sweat first thing in the morning."

John G.
★★★★★

"The New Striker Predator Lite Bibs will be my new go to for any sort of Run and Gun application and Tip Up Fishing!!"

Donnie O.